Science
Science schemes of work from Reception to Year 6
Clear progression of substantive and disciplinary concepts
Bite-sized science CPD videos
Knowledge organisers to build on previous learning
Complete national curriculum coverage for primary science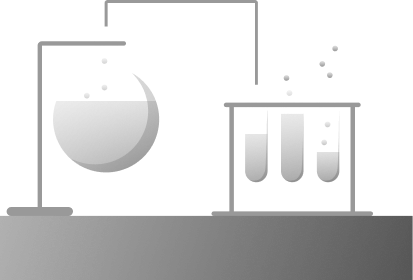 Save time with primary science resources from the best providers, in one place.
Progressive science schemes of work for Reception to Year 6 designed to give teachers confidence teaching science. All the resources you need to teach outstanding primary science lessons!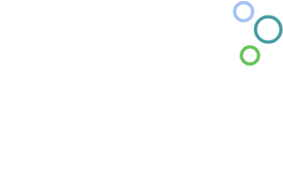 Teach outstanding, curriculum-aligned primary science lessons with the PZAZ science schemes of work
Explore Pzaz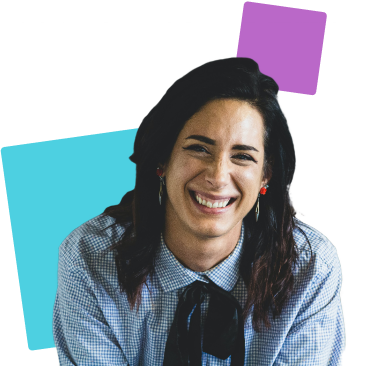 National Curriculum coverage for KS1 and KS2
Progressive science schemes of work from multiple providers so you find the right scheme for you.
Primary science schemes of work built around an enquiry-based approach. The science overview documents clearly show progression of substantive and disciplinary knowledge from Reception to Year 6.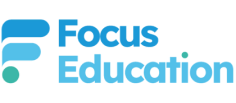 Science checklists and assessments
Science assessments for every unit so you can regularly check pupil progress and knowledge.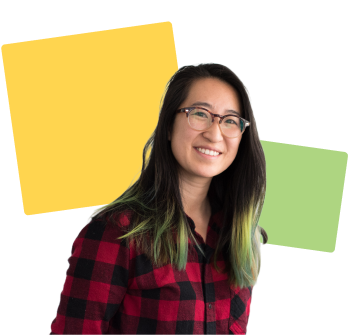 Great for consolidating science learning or introducing concepts, these bite-sized animated science videos cover a large range of KS2 and KS2 science topics. Perfect for adding to your science lessons!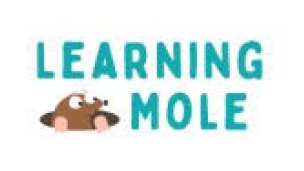 "Pango is an invaluable teacher planning tool." (Francesca, KS2 teacher)
Science Worksheets and Teaching Resources
Use Pango to find, organise, and share science worksheets , lessons, and resources from the world's top publishers.
1000s of High Quality Science Worksheets
Your search for better teaching resources is over. Pango offers you thousands of new science resources for every class, year, and topic. You can access a brilliant science worksheet from the top publishers instead of being locked into a single style or publisher.
Expand Every Child's Knowledge
 with Fascinating Science Topics
You want to help your students develop a real love for science. Pango groups worksheets into engaging lessons and comprehensive units. This helps you organise science experiments, science activities, and teaching ideas to help children learn and enjoy science. Most of the lessons and experiments come "ready to teach" to save you even more prep time.
Tips and Strategies to Make Teaching Easier
Your planning and development time is limited. So, Pango includes resources to make it easier to teach better.
Outstanding Primary Science Worksheets
Full plans made for development by experts in science. Plans, presentations, printables, and CPD videos for all of Reception through Year 6.
No more missing information
Our science resources cover every statement in the national curriculum. There's a lesson plan, PowerPoint, printable resources, and a teacher training video for each lesson.
Progression mapping done for you
A complete set of resources for science coordinators, such as curriculum maps, knowledge progression maps, a checklist for the coordinator, science assessment, and a lesson observation sheet.
Make Science fun
Science games, vocabulary cards, and science activities to help children learning science in their early years have fun. Different types of activities and games engage learners of every kind.
Schemes of Work for All Year Groups
Ready to get past finding the science worksheets you need to survive the next week? Don't worry, we've got you covered. You can find and add an entire scheme of work for a school year to your lesson planner with just a few clicks.
Year 1 Science
Help your students begin their journey with science. This scheme of work contains seven units with sixteen multi-session lesson, with topics including:
Animals including Humans

Everyday Materials

Plants and Seasonal Changes

...and more units to cover the whole curriculum.
Year 2 Science
Give students more science knowledge to build on their first year. This scheme of work has seven units with fourteen multi-session lessons, including:
Animals including Humans

Uses of Everyday Materials

Plants and Living Things and Their Habitats

...and more units to cover the entire national curriculum.
Year 3 Science
Introduce each child to more science topics such as Forces and Rocks. The scheme of work for Year 3 includes seven units with eighteen multi-session lessons about:
Animals including Humans

Forces and Light

Rocks and Plants

...and more lessons that cover everything on the curriculum.
Year 4 Science
Children in year 4 are learning to explore more complex concepts. Help them develop confidence in science with seven units with seventeen multi-session lessons about:
Electricity and States of Matter

Living Things and Their Habitats

Sound

…and more lessons that cover the entire curriculum.
Year 5 Science
Students are moving on and exploring Earth and space. Help them in their journey with seven units with eighteen multi-session lessons about:
Forces and Properties and Changes of Material

Space

Living Things and Their Habitats

...and additional units that cover the whole curriculum.
Year 6 Science
Help all your pupils engage with a range of topics in different ways. The Year 6 scheme of work includes eight units with eleven multi-session lessons about:
Animals including Humans

Electricity and Light

Evolution and Inheritance

...and more lessons that cover everything in the curriculum.
Use Pango to Save Precious Planning Time
Your lesson planning time is at a premium. No one loves "lesson planning Sundays." So, use Pango to get ahead of the calendar.
Save Your Favourite Worksheets
When you find the right worksheet, save it to your library with just a click. This is the perfect way to find your favourite science worksheets without starting another Google search.
Organise Your Science Worksheets
No one teaches worksheets. You teach classes full of bright young children. So, use Pango to organise your resources by class to make it easier to find what you need at just the right time.
Share Your Lesson Plans
Many teachers plan in teams. We make it easy to share your lessons and lesson plans with a team. Each member sees the whole plan and a personalised lesson planner for their classes.
Resources to Support Schools
Imagine a school where everyone works together to make plans and feels connected to each student's learning journey. Pango's tools for lesson planning, sharing, and analyzing standards make this possible.
Team Planning and Sharing
Teams of teachers may collaborate to create a timetable for each class. Adding other teachers to your group, exchanging lesson plans, and pooling resources is a breeze with Pango's Pro tools.
Timetable and Scheduling
The Pro package includes a calendar and scheduling tool. Teachers can timetable their day or week, allowing tem to assign units or lessons to specific classes and times. All your lesson plans are linked to your timetable and organised in one place!
National Curriculum Standards Analysis
Every educator's ultimate goal is for their pupils to excel. In the Pango Pro plan, you'll get a curriculum standards analysis tool. This will make it easy to see areas that might require some additional focus over the year.
FAQs
What is Pango?
Pango is a teaching resource platform made by teachers for teachers. Our mission is to save teachers time every week. We don't make our own teaching resources. Instead, we partner with high-quality teaching resource creators so teachers can access everything they need to teach great lessons, in one place. Our teaching resources range from complete schemes of work to award-winning SPaG videos. Every resource on Pango is designed to save teachers time whilst enabling teachers to deliver high-quality lessons.
What subjects does Pango have resources for?
For Primary schools, Pango has resources and national curriculum coverage for maths, English, science, history, geography, PSHE, P.E. and music. This includes complete schemes of work for the majority of subjects. All of our teaching resources come from a range of much-loved resource providers and publishers. Our curriculum coverage allows you to find everything you need, without having to waste time visiting multiple websites. The majority of our resources are primary-focused but we will be adding secondary resources soon!
Does Pango offer Primary science schemes?
Yes, Pango has Primary science schemes from Reception to Year 6 from two publishers. Each scheme contains complete Primary curriculum coverage and is equipped with lesson plans, powerpoints, resources, assessments and CPD videos so you have everything you need to teach science confidently.
Does Pango offer free science worksheets?
Yes, you can sign up for a free account and gain access to free science worksheets. With just a free account, though, you'll miss out on our complete science schemes, the majority of our science resources and the effective planning tools that really make lesson planning much easier
Are there printable worksheets and resources on Pango?
Yes, our worksheets and resources can be printed as often as you need them. You can also print the answers and answer keys to make sure everything you need is at hand during your lessons.