Maths
Maths scheme of work covering Year 1 to Year 6
Full national curriculum coverage
Differentiated tasks to promote whole class mastery
Editable resources aligned to the White Rose maths framework
Assessments for every topic, including KS2 SATs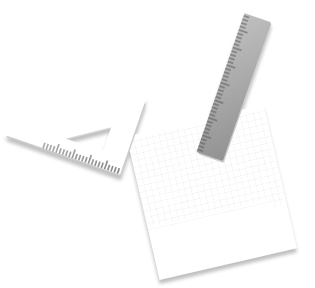 Maths curriculum planning
Everything you need to ensure progression of knowledge and skills across the school.
See All Maths Checklists
Simple planning! Adaptable maths scheme of work that supports the White Rose Maths framework.
Master The Curriculum's maths scheme and resources contain everything you need to teach maths lessons that meet all pupils' needs whilst keeping planning simple.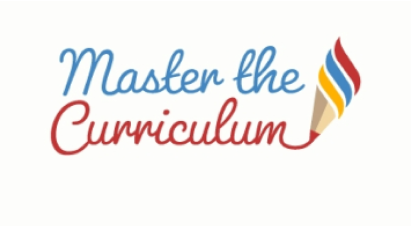 Save time with primary maths resources from the best providers, in one place.
CanDoMaths support teachers to develop a 'CanDo' attitude to maths in the classroom. The hundreds of maths worksheets and activities simplify maths teaching and learning.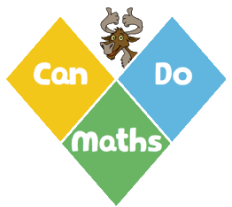 Discover hundreds of national-curriculum aligned maths worksheets and enhance pupil confidence in maths.
Explore CanDoMaths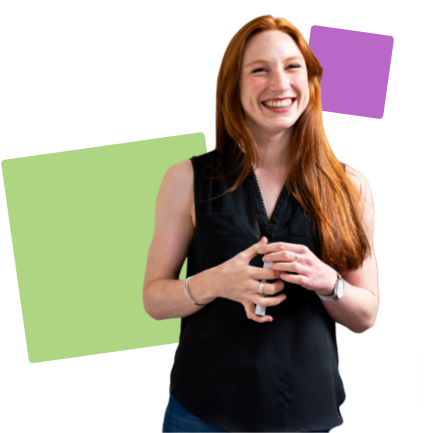 National Curriculum coverage for KS1 and KS2
Hundreds of maths worksheets and lessons to improve pupil confidence and save teachers time.
Teacher of Primary offers hundreds of deep-dive primary maths lessons. Each maths lesson contains a ready-to-teach presentation and maths worksheets.

Maths checklists and assessments
Maths assessments for Years 1 to 6 and KS2 Maths SATs packs to check pupil progress.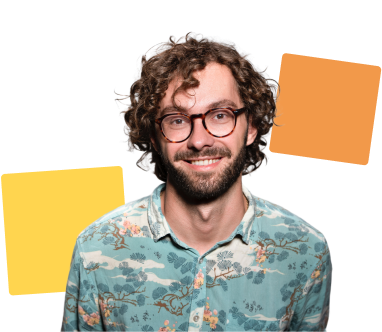 KS1 and KS2 maths games and assessments. Perfect for consolidating maths learning and as starter or finisher activities for your primary maths lessons.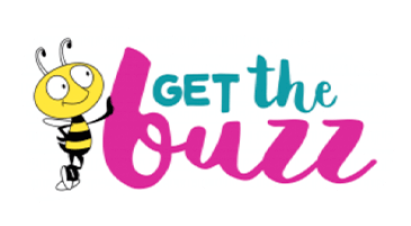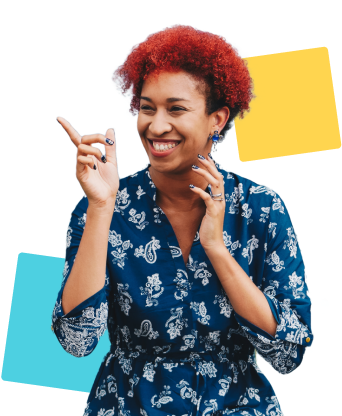 Maths mastery resources for maths fluency
Maths schemes and resources aligned to the White Rose Maths Mastery Framework.
KS2 maths scheme of work and resources. The activity-based resources support pupils to become confidence in maths.
Develop an enthusiasm for maths with tried and tested maths schemes and resources.
Explore KS2 Gems
"Everything on Pango seems high quality, the content is really good." (Annie, KS1 teacher)
Maths Worksheets and Teaching Resources
Use Pango to find, organise, and share math worksheets from the world's top publishers.
1000s of High Quality Math Worksheets
Your search for better teaching resources is over. Pango offers you thousands of new math worksheets for every class, year, and topic. You can access math worksheets from the top publishers instead of being locked into a single style or publisher.
Help Students Develop Math Skills
You want to help your students develop maths skills, from learning numbers right through to geometry and statistics. Pango makes this easy by not only having worksheets. There are maths lessons, units and schemes so you can plan a great sequence of learning for each class.
Tips and Strategies to Make Teaching Easier
Your planning and development time is limited. So, Pango includes various types of resources to help you teach better, easier.
Mastery approach
Math lessons and materials that teach real understanding and give students a good grasp of the concepts they need to solve new problems with complex reasoning.
Guidance for explaining tricky concepts
Cater to all students' needs with access to maths resources from multiple publishers. This allows teachers to explain tricky concepts in alternative ways.
Address common misconceptions
Common misconceptions documents for math topics let you detect confusion early and make sure your students are getting a good grasp on the subject.
Make Maths fun
Maths games covering number and place value, calculation and fractions, decimals and percentages help students develop a love of maths.
Schemes of Work for All Year Groups
Ready to get past finding the math worksheets you need to survive the next week? Don't worry, we've got you covered. You can find and add an entire scheme of work for a school year to your lesson plan with just a few clicks.
Year 1 Maths
Help your students begin their journey with maths. This scheme of work contains ten units with lessons covering these topics:
Numbers up to 20

Addition and subtraction

Number sense

...and more lessons that cover the entire curriculum.
Year 2 Maths
Give students more basic math practice to build on their first year. This scheme of work has 14 units with lessons covering:
Numbers to 100

Number bonds and place values

Skip counting and money sense

…and more lessons that cover the entire curriculum.
Year 3 Maths
Build your students' confidence with more complex problems. The scheme of work for Year 3 includes 11 units with lessons about:
M

ultiplication, division, and fractions

How to solve word problems

Length, mass, and volume

…and more lessons that cover the entire curriculum.
Year 4 Maths
Children in year 4 are learning to explore more complex concepts. Help them develop strong math skills with 11 units with lessons about:
Addition and subtraction of large numbers

Multiplication, division, fractions, and decimals

Geometry and a range of measures

…and more lessons that cover the entire curriculum.
Year 5 Maths
Students are moving on and developing stronger math skills. Help them in their journey with 13 units including lessons about:
Surface area and perimeter

Fractions, time, and geometry

Decimals, percentages, and word problems

…and more lessons that cover the entire curriculum.
Year 6 Maths
Help the children in your class consolidate their learning. The Year 6 scheme of work includes 12 units with lessons about:
Geometry, fractions, and decimals

Length, mass, capacity, perimeter, and area

Statistics and time

…and more lessons to cover the curriculum and prep for SATs.
Use Pango to Save Precious Planning Time
Your lesson planning time is at a premium. No one loves "lesson planning Sundays." So, use Pango to get ahead of the calendar.
Save Your Favourite Worksheets
When you find the right worksheet, save it to your library with just a click. Then you can find your favourite math worksheets without starting another Google search.
Organise Your Math Worksheets
No one teaches worksheets. You teach classes full of bright young children. So, use Pango to organise your resources by class to make it easier to find what you need at just the right time.
Share Your Lesson Plans
Many teachers plan in teams. We make it easy to share your lessons and lesson plans with a team. Each member sees the whole plan and a personalised lesson planner for their students.
Resources to Support Schools
Imagine a school where everyone plans together and feels connected to the learning journey for every student. Pango helps you make this a reality with tools for lesson planning, sharing, and standards analysis.
Team Planning and Sharing
Teachers can work together to create a timetable for each class. It's easy to add teachers to your team, share your worksheets, and help each other find the best resources.
Timetable and Scheduling
The Pro package includes a calendar and scheduling tool. Teachers can timetable their day or week, allowing tem to assign units or lessons to specific classes and times. All your lesson plans are linked to your timetable and organised in one place!
Curriculum Standards Analysis
Every teacher wants their students to achieve their very best. Pango's Pro plan includes a curriculum standards analysis tool. This will help you quickly identify any topics that need a little extra attention during the year.
FAQs
What is Pango?
Pango is a teaching resource platform made by teachers for teachers. Our mission is to save teachers time every week. We don't make our own teaching resources. Instead, we partner with high-quality teaching resource creators so teachers can access everything they need to teach great lessons, in one place. Our teaching resources range from complete schemes of work to award-winning SPaG videos. Every resource on Pango is designed to save teachers time whilst enabling teachers to deliver high-quality lessons.
What subjects does Pango have resources for?
For Primary schools, Pango has resources and national curriculum coverage for maths, English, science, history, geography, PSHE, P.E. and music. This includes complete schemes of work for the majority of subjects. All of our teaching resources come from a range of much-loved resource providers and publishers. Our curriculum coverage allows you to find everything you need, without having to waste time visiting multiple websites. The majority of our resources are primary-focused but we will be adding secondary resources soon!
What resources does Pango have for maths?
For maths, we're pleased to offer hundreds of maths worksheets, lessons and activities from multiple publishers, including Teacher of Primary and Buzzard Publishing. All of the maths resources are aligned to the maths national curriculum and vary from complete maths lesson plans, to maths assessments and games for consolidation. We also have lots of KS2 maths SATs preparation packs.
Does Pango offer free maths worksheets?
Yes, you can sign up for a free account and gain access to hundreds of free worksheets. Each one comes with an answer key and is designed to help pupils learn. With just a free account, though, you'll miss out on our full range of Premium maths content and the effective planning tools that really make lesson planning much easier.
Are there printable maths worksheets on Pango?
Yes, all of our maths worksheets an be printed as often as you need them. You can also print the answers and answer keys to make sure everything you need is at hand during your lessons.