English
Full national curriculum coverage for EYFS to Year 6
Progressive English schemes of work
Hundreds of inspiring lessons and resources
Text-based units of work
DfE-validated systematic synthetic phonics learning programme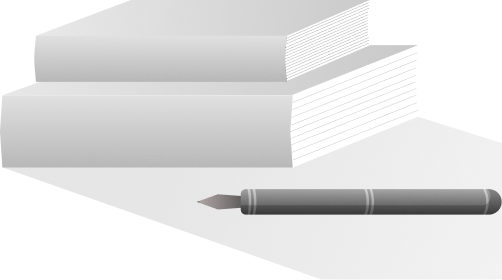 English curriculum planning documents
Everything you need to ensure progression of knowledge and skills across the school.
Explore Scheme Overviews
Save time with primary English resources from the best providers, in one place.
The Focus Education primary English schemes of work use much-loved texts as a launchpad for learning. The progressive schemes contain everything you need to teach enquiry-based English lessons.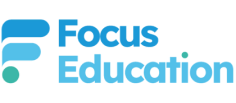 SPaG teaching resources, for all abilities
Deep-dive SPaG lessons and videos so all pupils can become confident with key spelling words and literacy rules.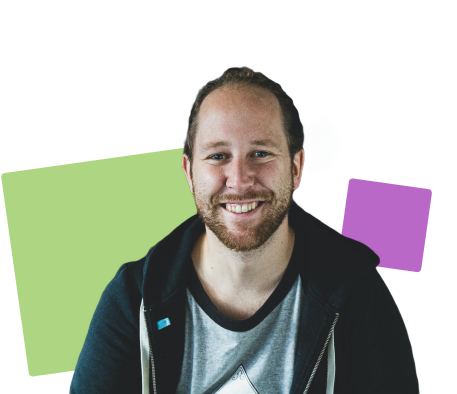 The Guinea Pig Education schemes and resources will help accelerate English learning and boost pupil confidence. From reading schemes to inspiring writing lessons, discover an array of trusted, exciting resources.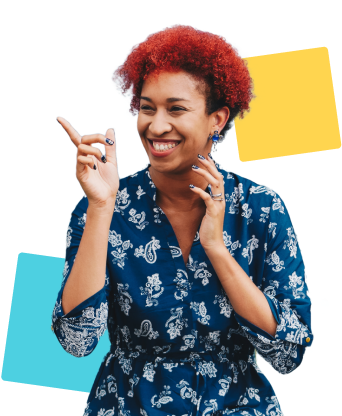 National Curriculum coverage for KS1 and KS2
Hundreds of English lesson plans based on much-loved books so you can ensure pupil progress, without the hours of planning.
Revolutionising how children learn the key elements of literacy through animated SPaG videos. Covers spelling tricky words, homophones, vocabulary, punctuation, grammar, rules, patterns and etymology. A game-changer for dyslexics.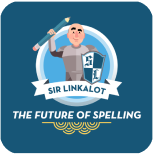 Spark curiosity, build confidence, promote English fluency
From captivating book-based units, to inspiring writing lessons and detailed GPS resources, find everything you need to promote pupil confidence.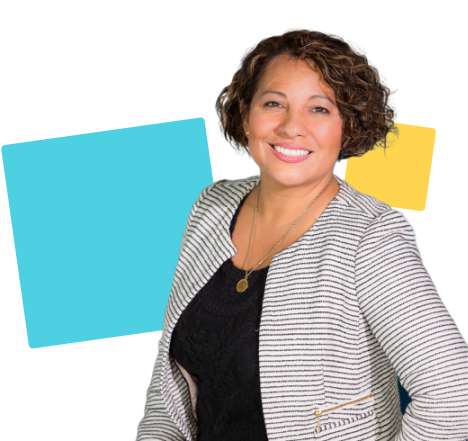 Dozens of English units based on children's favourite books. Teach national-curriculum aligned KS1 and KS2 English lessons - without the hours of planning!

All of the English resources you need to inspire your class, develop confidence and spark curiosity.
Tried and tested English schemes and resources, including a GPS scheme of work and dozens of units based on popular books. Activity-based and enquiry-focused learning to promote pupil engagement.
Spark curiosity in your KS2 pupils with effective English resources designed to stimulate thinking and support learning.
Explore KS2 Gems
"Lesson plans that are based around books are great!" (Lesley, KS1 Teacher)
English Worksheets and Resources
Plan your lessons faster with the best reading and spelling activities from the UK's top providersrs.
High Quality English Worksheets from Top Publishers
Every child deserves to learn to read, write, and enjoy English. Your enthusiasm for teaching, along with the hundreds of lessons, units, and activities we offer, will help each child become proficient in English.
Link Activities and Tasks Together Into Complete Plans
English has many skills that all need to come together. Spelling, punctuation, reading, writing, and creativity are all part of mastering English. Pango offers worksheets that are part of lessons, units, and schemes of work to bring everything together. You can select a full year of plans to cover the entire national curriculum.
Tips and Strategies to Make Teaching Easier
Your planning and development time is limited. So, Pango includes resources to make it easier to teach better.
Built Around Books
Children can learn new spellings, punctuation, writing, and reading skills from books they will love, including Charlotte's Web, The Twits, and The Trouble With Dragons.
Grammar and Spelling from the Experts
Specific, in-depth lessons and starter activities to teach punctuation and grammar. These cover every national curriculum statement, including fronted adverbials, noun phrases, full stops, and more.
Award-Winning Spelling Videos
Animations from Sir Linkalot break words apart and use memory techniques to help students remember the spellings of tricky common exception words.
Differentiated for Every Child
Many of the English worksheets and lessons include ways to increase or decrease the teaching level. This makes it easy to set tasks that feel right for every student.
English Ideas
 for All Year Groups
English is a core part of the national curriculum. Our worksheets are grouped into units to help you quickly plan a full term or year of lessons, share it with other teachers, and focus on the work you really care about.
Year 1 English
Start building reading, spelling, and writing skills. There are 36 units with dozens of lessons on topics and books such as:
The Trouble With Dragons book-based unit

Common Exception Words

Sir Linkalot Spelling

…and dozens more resources for English tasks
Year 2 English
Help your children continue to develop better reading and writing skills. This year is a great time to help students read more at home, and there are units to help with this, such as:
The Lighthouse Keeper's Picnic book-based unit

Spaghetti Shakespeare Spelling Bundle

Sir Linkalot Punctuation and Grammar

…and many more ways to create the perfect English lesson
Year 3 English
Maintain the momentum with a great third year of lessons. Each sheet, book, and resources will help your children use and grow their English skills.
Fantastic Mr. Fox book-based unit

Christmas Carroll Spelling Bundle

Sir Linkalot Rules and Patterns

…and many other ideas to include in your lesson plan for your children
Year 4 English
Help children step up a level this year with and fabulous resources. Help them do fun work based on these books:
Charlotte's Web

Charlie and the Chocolate Factory

Billionaire Boy

…and more lessons that cover spelling, punctuation, and grammar
Year 5
English
Engage your year five students with and resources to help them read, engage, and explain their thoughts. Units include:
War Horse

Writing to Persuade

Searching for Shakespeare

…and many more lessons based on books and writing work
Year 6 English
Pupils can finish primary school with great English skills thanks to lessons and activities built on amazing books. The year six units feature these books encourage a love of reading whils covering core curriculum requirements:
Skellig

Farther

The Highwayman

…and more tasks to help students with spelling, grammar, and writing
Use Pango to Save Precious Planning Time
Your lesson planning time is at a premium. No one loves "lesson planning Sundays." So, use Pango to get ahead of the calendar.
Save Your Favourite Resource
When you find the right lesson or plan, save it to your library with just a click. This is the perfect way to find your favourite English worksheets without starting another Google search.
Organise Your English Year
No one teaches worksheets. You teach of bright young children. So, use Pango to organise your resources by it easier to find what you need at just the right time.
Share Your Lesson Plans
Many teachers plan in teams. We make it easy to share your lessons and lesson plans with a team. Each member sees the whole plan and a personalised lesson planner for their pan>
Resources to Support Schools
Envision a school where teachers and administrators collaborate on lesson planning and connect to each individual student's development. Pango's lesson-planning, content-sharing, and standards analysis features make this a reality.
Team Planning and Sharing
A be made by a group of teachers working together on a common project. Using the Pro features of Pango, it's easy to create a group with other educators, share and collaborate on lesson ideas, and pool resources.
Timetable and Scheduling
The Pro package includes a calendar and planner. A team may arrange their work for courses by day, enabling them to offer units and lessons to select defined days. This kind of preparation may be readily shared to team members, speeding up the process of jointly putting together a strategy.
National Curriculum Standards Analysis
Every educator's ultimate goal is for their pupils to excel. In the Pango Pro plan, you'll get a curriculum standards analysis tool. This will make it easy to see areas that might need some additional focus over the year.
FAQs
What is Pango?
Pango is a teaching resource platform made by teachers for teachers. Our mission is to save teachers time every week. We don't make our own teaching resources. Instead, we partner with high-quality teaching resource creators so teachers can access everything they need to teach great lessons, in one place. Our teaching resources range from complete schemes of work to award-winning SPaG videos. Every resource on Pango is designed to save teachers time whilst enabling teachers to deliver high-quality lessons.
What subjects does Pango have resources for?
For Primary schools, Pango has resources and national curriculum coverage for maths, English, science, history, geography, PSHE, P.E. and music. This includes complete schemes of work for the majority of subjects. All of our teaching resources come from a range of much-loved resource providers and publishers. Our curriculum coverage allows you to find everything you need, without having to waste time visiting multiple websites. The majority of our resources are primary-focused but we will be adding secondary resources soon!
What resources does Pango have for English?
We have hundreds of English resources in the Pango library to help with all your primary English teaching needs! To ensure rapid progress and reduce planning for the year, we have complete English schemes of work from Focus Education. There are also hundreds of book-based units from Focus, Teacher of Primary and Livello that will allow you to teach curriculum-aligned English whilst inspiring pupils with much-loved books. Additionally, we have hundreds of deep-dive lessons and award-winning SPaG videos so you can cover tricky concepts in more depth.
Does Pango offer free English worksheets?
Yes, our worksheets come in pdf format and can be printed as often as you need them. You can also print the answers and answer keys to make sure everything you need is at hand during your lessons.
Are there printable worksheets on Pango?
Yes, our English worksheets and activities can be printed as often as you need them. You can also print the answers and answer keys to make sure everything you need is at hand during your lessons.