Choose Pango
Why choose us?
Schemes of work from trusted publishers
Expertly designed schemes and resources from quality, well known U.K. publishers.
Full national curriculum coverage and progression
Everything you need to plan and teach a complete curriculum and help children make rapid progress.
Curriculum Planning
Sequenced schemes of work and planning tools to help subject leaders and SLT create a cohesive, rich curriculum.
Reduce workload
Save hours of planning time with 1000+ already created lessons. Why reinvent the wheel?
Pricing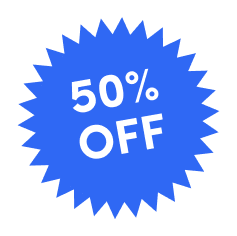 Whole School
Try as a school so colleagues can explore and discover our schemes. No obligation.
Schemes of work for 9 subjects
Access to scheme overview documents
Thousands of premium resources
Interested? Fill in your details below and we'll be in touch!
Frequently asked questions
What is Pango?
Pango is a teaching resource platform made by teachers for teachers. Our mission is to save teachers time every week. We don't make our own teaching resources, instead, we partner with high-quality publishers so teachers can access everything they need to teach great lessons, in one place.
Who is Pango for?
Pango is for schools, subject leaders and classroom teachers who want to save time with lesson planning using trusted resources.
Does Pango make any resources?
No, we don't make any of our own resources. Instead, we partner with world-class publishers so teachers can save time by accessing all the best resources, in one place.
Is Pango only suitable for primary teachers?
We are mainly aimed at primary teachers and primary schools, although we do have some resources designed for secondary students. Additionally, our suite of planning tools are suitable for any type of educator.
What's included in a Pango membership?
With a school membership, teachers gain unlimited access to every single resource in the Pango library (including all new resources). This gives members access to schemes of work for 7 subjects, in addition to thousands of units, lessons, worksheets, assessment packs, progression maps and curriculum tracking materials.
Can I trial Pango for free?
Yes, you can sign-up for a 14-day school free trial here. To start your trial, you just need to add another staff member, and you can extend your trial by 7 more days by adding more staff members - up to a maximum of 28 days.
Can whole schools sign up?
Yes, you can find out more about our whole school memberships and start a school free trial on our pricing page. You can pay for a whole school subscription from within your school trial or you can send us an email on hello@pango.education.
Can memberships be cancelled?
Yes of course! You can cancel within your payment term, so if you sign up for the monthly membership, you can cancel any time. If you sign up for the yearly membership, you can cancel any time but will retain access until the year is complete.
Where can I see your pricing?